Get Certified to Offer Radon Measurements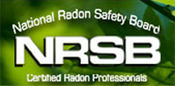 The Professional Home Inspection Institute Radon Measurement Course has been approved by both NRSB (National Radon Safety Board) and NRPP (National Radon Proficiency Program) for the 16 hours required for initial certification.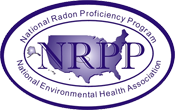 You can take the course entirely online and we also mail out a CD-ROM version of the course that can be accessed offline. The course is aligned with national standards for radon and will teach you how to perform radon measurements for real estate transactions and offer this as an addon or standalone service.
The Radon Measurement Certification Course Package Includes

Radon Measurement Course (online/CD-ROM) 16 hours
Radon Measurement forms/documents
Non-interference agreement form
Information for scheduling NRSB/NRPP Exams (optional)