What if I have a question while I'm out doing an inspection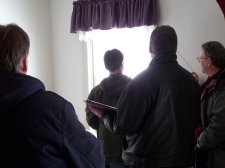 PHII offers what we call "unlimited support" which means that you can call or email us even if you have a question after you've completed the courses and are out doing inspections!
We have experienced instructors and knowledgeable staff ready to assist you with your questions 12 hours a day by phone and 24/7 by email. PHII is here to help you be successful as a home inspector and our unlimited support is just one more way in which we help you along the way.
Frequently Asked Questions