Do I have to have a license to be a home inspector in Kansas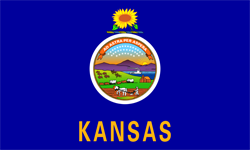 Not anymore. Prior to July 1, 2013, Kansas required home inspectors to take an approved classroom course (our classroom course was approved for this requirement). Now, you can take the course completely online (or on CD-ROMs) and get certified that way since the legislation that authorized regulation of Kansas Home Inspectors has expired as of July 1, 2013 and was not extended.
Many banks, realtors, and lenders are still used to dealing with certified home inspectors so there is still an obvious benefit to becoming certified. However, since the state legislation was not extended, there is currently no state exam or anything additional you would need to do to become a licensed home inspector in Kansas.
Frequently Asked Questions