Home
Is report software included with the course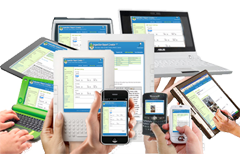 The course includes templates for the checklist, report forms, and pre-inspection agreements that you can use right away to do inspections OR you can upgrade to using our cloud based Inspection Report Creator software.
Inspection Report Creator is an optional addon ($199 for students) and allows you to do your reports from a PC, Mac, tablet, iPhone, iPad, or Android device and include things like autocomments, digital photos, etc into a nice looking report.
Some inspectors just use the report templates that are included along with the course but you do also have the option of upgrading to the Inspection Report Creator software at a discounted rate.
Frequently Asked Questions